TECHNOLOGY DESCRIPTION
Snoring appears due to the relaxation and vibration of the soft palate muscles located deep inside your mouth cavity. The weakness of the soft palate muscles causes them to vibrate and physically produce the snoring sound during sleep.
When the soft palate muscles are strong and toned, the vibration goes away and snoring disappears. Our "SNOR" device is an "electronic fitness coach" which targets the soft palate muscles and makes them stronger and tighter.

snoretech faq
This is the general FAQ about the method which answers some question regarding how the technology functions. For specific questions about using the SNOR Device refer to our Technical FAQ, which can be found under the button below:
Scientific publications on the effectiveness of the method used as the basis FOR the device
This list of articles is the overview of various soft palate training methods and the results those methods achieve. We list these scientific works as proof that training of soft palate muscles is highly effective in reduction of snoring and that even some simple, regular exercises produce results. With SNOR the effect of training will be significantly higher, and snoring will disappear within couple of weeks.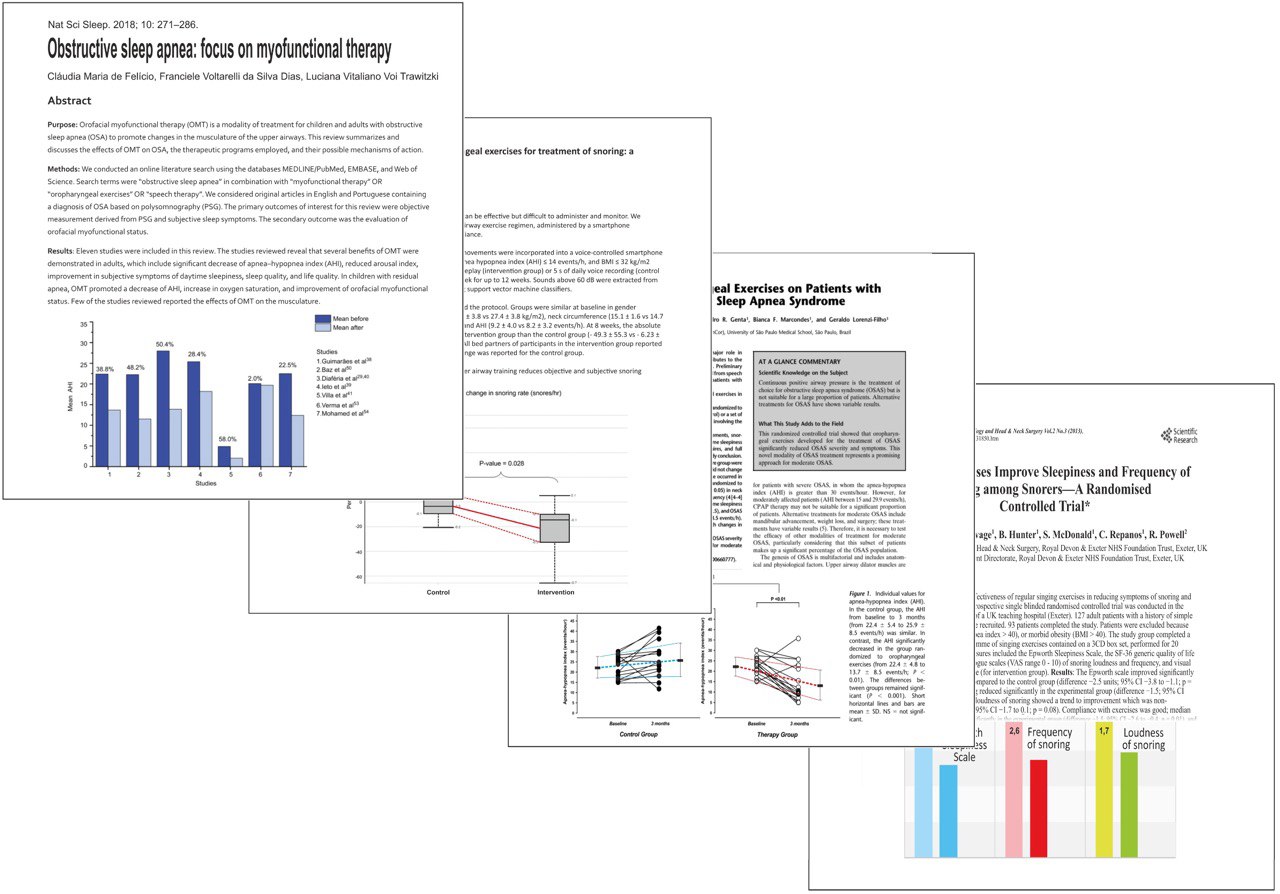 TECHNICAL FAQ AND TROUBLESHOOTING
This is the technical FAQ, which covers the questions that you may have when you are starting your training with SNOR Device. This FAQ is specific to physically using the device.
TECHNICAL INFO:

DEVICE TROUBLESHOOTING

Immediately after switching on, the application starts searching for the device via Bluetooth. If Bluetooth is not enabled on the smartphone, the app will ask you to do so.

A sign that the SNOR device is connected to a smartphone is the blinking of the indicator 1 time per second and the appearance of a message on the screen: "The gadget is connected".

If there is no connection, the message "Trying to connect to the gadget". Please wait ..." will appear repeatedly. If there is no connection for 10 or more seconds, you should check the connection of the batteries and / or their quality.

Functionality of the SNOR software is guaranteed from Android 6.0 and iOS 9.3.6. If SNOR Device is incompatible with your Android phone, return the device back to us for a refund. (See the

Return Policy

).