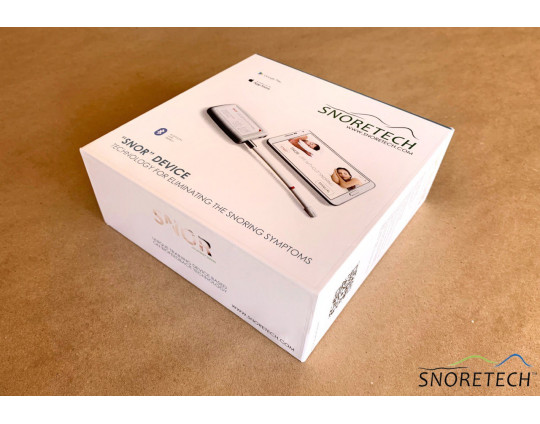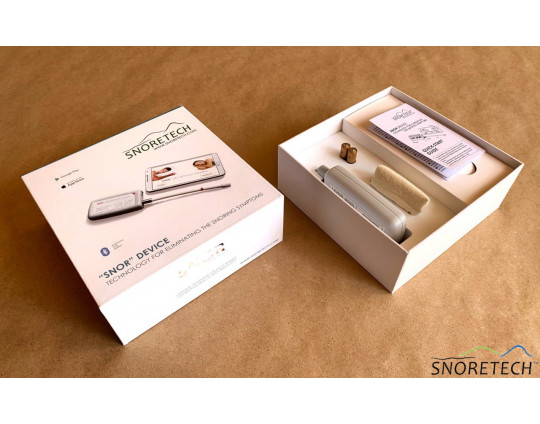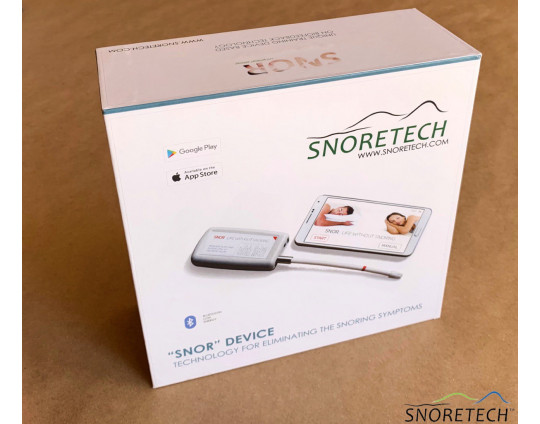 buy snor device
Condition New
▶ The only non-invasive method on the market that eliminates snoring naturally;
▶ Stop snoring within 2* weeks time by using this device;
▶ Apple iOS / Android Compatibility;
▶ Automatic adjustment for the individual abilities of a user;
▶ Two types of training programs;
▶ The ability to choose the multimedia stimuli (movies or images);
▶ The ability to be used by two users (independent databases and logs);
advantages
Replacement
Single-Use Tubes
product details
SNOR is a small, intelligent training device for your soft palate muscles, which plugs right into your smartphone. Within couple of weeks of fun fascinating exercises, your snoring will go away.
package contents
▶ SNOR device (electronic unit);
▶ Bag;
▶ Tubes (22 – 44 pieces);
▶ Battery Pack (AAA x 2);
▶ Quick-Start Guide.
TECHNICAL SPECIFICATIONS
▶ Pressure Sensor 0 - 700 mBar;
▶ Apple iOS / Android Compatibility;
▶ Automatic adjustment for the individual abilities of a user;
▶ Two types of training programs;
▶ The ability to choose the multimedia stimuli (movies or images);
▶ No limit to the number of the training courses;
▶ The ability to be used by two users (independent databases and logs);
▶ Firmware with periodic updates;
▶ Confidence – thanks to one-year warranty.