software Download
snor app for
Before connecting SNOR Device to your smartphone, install the SNOR app on your smartphone.
This is a very easy procedure. All you have to do is:
1. Install a set of supplied AAA batteries into the SNOR Device;
2. Connect the supplied headphones to the SNOR Device and insert the provided tube into the opening on the device;
3. Launch the app and start the training session!
We strongly suggest reading through the "Operating Manual" before starting using SNOR. Knowing what to do and when to do it will greatly enhance your results because you will not be wasting the first sessions learning the software.
Operating Manual
The communication between SNOR Device and smartphone/tablet is carried out over the audio jack. The LED indicator starts to blink when the Device is connected to the audio output connector of the smartphone or tablet. Due to the differences in hardware of android-powered devices, not every brand will function with SNOR. The sign of incompatibility is the lack of led light (located on the body of SNOR Device) turning on after you launch SNOR app. The app will also display the following message: "Gadget is not connected".
The functionality of SNOR software is guaranteed starting with Android 4.2; however, we can not make any hardware compatibility claims other than the devices we have tested. The specific Android devices that have been tested with SNOR are listed on dropdown list of this page. If SNOR Device is incompatible with your Android phone, return the device back to us for a refund. (See the Return Policy on the site of the seller).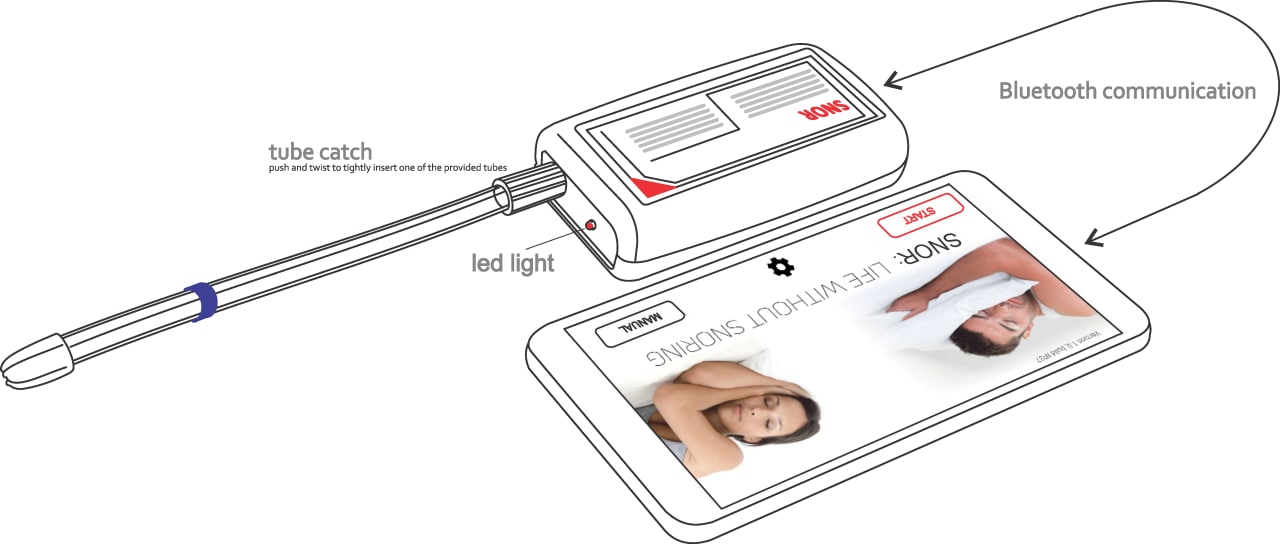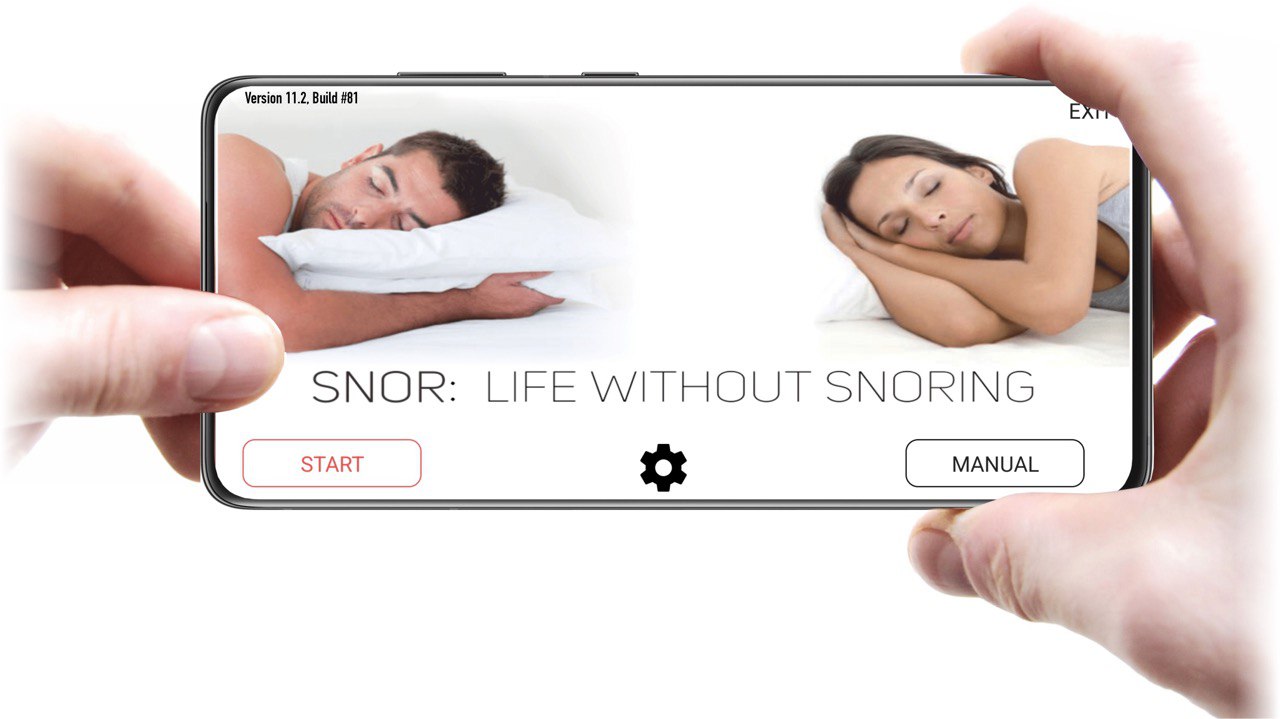 device compatibility
We have tested SNOR with a number of smartphones and tablets listed below. If your device is not listed, it does not mean that SNOR will not function with what you have. We are continuously testing our product with various smartphones and tablets available on the market and expanding the compatibility list.


For Apple:
iPhone 13, Pro, Pro Max, Mini
iPhone 12, Pro, Pro Max, Mini
iPhone SE
iPhone 11, Pro, Pro Max
iPhone XR
iPhone 8, 8 Plus
iPhone 6 Plus
iPad Pro
iPad mini
iPad Mini 2, 3, 4
iPad Air2
iPad Air
iPad 4
For Android:
Samsung Galaxy Note 20
Samsung Galaxy Note 4
Samsung Galaxy Note S20
Samsung Galaxy S10 Plus
Samsung Galaxy A70
Samsung Galaxy A50
Samsung Galaxy A40

Samsung Galaxy A10

Samsung Galaxy A7
Samsung Galaxy A01



Oppo A9, A5

Viva X27
LG V50 ThinQ

Samsung Galaxy Tab A10.1

Samsung Galaxy Tab S8 Ultra

Amazon Fire HD 10 Tablet
Amazon Fire HD 8 Plus
Xiaomi Pad 5 Pro

HUAWEI MatePad LTE 64 Gb
Lenovo Xiaoxin Pad Pro 12.6
Teclast T40 Pro
Blackview Tab 11
DIGMA Plane 1596